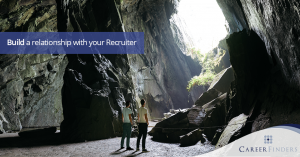 Work with your Recruiter to build a relationship that will maximise your chances of finding suitable employment opportunities. When it comes to that time when
Read More »
CV Writing and Interview Coaching
For some people the process of writing their CV can be daunting, especially in a highly competitive recruitment market such as Cyprus.
Here at CareerFinders, we have a dedicated and highly experienced team of CV Writing & Interview Coaching specialists that are here to assist and support you in order to market yourself and your skills and attributes as well as possible.
A well written and presented CV is of critical importance to any successful job search as it essentially creates the first impression of the applicant to their potential future employers.
A professionally researched CV will benefit from fresh eyes and industry insight. It will articulate your distinctive skills and attributes in a way that shows the value you can bring to your future employer.
The CareerFinders CV writing process is collaborative. Your dedicated Consultant will work with you to extract your expertise and create a bespoke and high-impact CV clearly articulating your achievements.
Beyond CV Writing the CareerFinders Team also offers extensive, hands-on Interview Training & Coaching to Job Seekers across Cyprus.
For many candidates the job interview understandably represents a significant challenge and even more so nowadays with new techniques and more probing questions being asked. It's a stressful situation and so easy to become nervous, give ineffective answers and miss out on a potential job offer.
Our experienced CV Writing & Career Coaching Team will equip you with the tools you need to shine at Interview Stage and maximise your chances of securing that dream job! To learn more about our CV Writing and Interview Coaching services, please call +357 22 002 285 or email jobs@careerfinders.com.cy