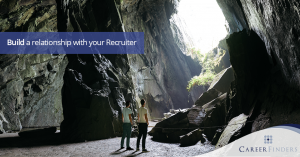 Work with your Recruiter to build a relationship that will maximise your chances of finding suitable employment opportunities. When it comes to that time when
Read More »
As part of our Recruitment Services here at CareerFinders, we also offer an in-depth Outplacement Programme to those clients in Cyprus who are going through a period of change that results in relocating and/or ceasing business operations on the Island and who wish to offer those employees and colleagues impacted with the support and guidance that will assist them to re-enter the employment market as quickly as possible.
Our Outplacement Programme is tailor-made to each individual affected depending on their needs and is led by our In-House Outplacement Team which comprises of the Company's Co-Founders Chris Moore and Sophie Aristodemou who both have very extensive experience with these programmes, having delivered them to several large and well-known International Companies operating in Cyprus.
Each individual who participates in our Outplacement Programme in Cyprus will receive extensive face-to-face time with our Team to assure them that we will be by their side during what will be a difficult time and to plan a specific programme that fits their needs and address any skills gaps as much as we can.
The first priority is generally to either produce or re-work their existing CVs to the most appealing, concise and competitive that they can be to maximise their chances of finding suitable employment in the Cyprus employment market or beyond.
Once we have a CV that truly represents and 'sells' their skills and experience, we will then commence our in-depth and personalised Interview Training & Career Coaching, aimed at empowering individuals to be as competitive as possible when it comes to the critical interview stage.
Once we feel an individual has reached a stage where they are ready to market themselves to prospective employers, we will also try where possible to introduce them to our client base across Cyprus with the intention of generating interest in their CVs.
Companies who engage with CareerFinders for our Outplacement Services in Cyprus will receive regular updates and reports on the progress we make with their former employees.
To learn more about our Outplacement Programme please feel free to contact either Chris Moore or Sophie Aristodemou on +357 22 002 285 or drop us an email to jobs@careerfinders.com.cy.