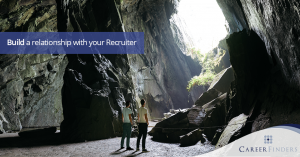 Work with your Recruiter to build a relationship that will maximise your chances of finding suitable employment opportunities. When it comes to that time when
Read More »
Licensed by the Ministry of Labour and Social Insurance (License 272) and with offices in both Nicosia and Limassol, the CareerFinders team possess a combined 50+ years of recruitment experience and are here to assist your company secure the best Human Capital across the beautiful Island of Cyprus.
Our highly consultative and project-based approach to Recruitment Assignments allows us to identify and match the right applicants for your open positions.
We have a rich recruitment heritage across the majority of industry sectors in Cyprus including but not limited to Accounting, Audit, Banking, Finance, Legal, IT, Administration, Marketing, Oil & Gas, Shipping and many more, right from Graduate-level career opportunities, through to C-Level appointments.
It is our express aim to be perceived by our clients as an extension of your own internal Human Resources department and therefore deliver personnel that fit seamlessly and effectively into your business from day one.
We screen all candidates in detail against your open job vacancies in Cyprus in order to assess their suitability and provide you with a detailed overview of their key skills and attributes.
Clients engage with CareerFinders to identify talent primarily, but also to save the extensive time associated with a thorough and detailed candidate search. As a result, we will only ever provide our clients with a short and concise list of candidates that we believe to be an accurate fit for a given job vacancy.
Our in-house Recruitment Database has grown to over 15,000 active Job Seekers in Cyprus and combined with our outstanding Social Media reach and ongoing marketing initiatives we are able to deliver CVs for a given job position typically within 48 hours.
There are no hidden charges or additional costs when using our recruitment services; we work on a purely success-only business model, whereby if we fail to find you a suitable job applicant who formally commences employment with your company, then there is Zero cost. We also offer a guarantee period to safeguard you as the employer in case a new employee does not stay with your company for an extended period of time for any given reason.

To learn more about how the CareerFinders Team can help your company recruit the best talent today, please call us for a confidential conversation on either +357 22 002 285 (Nicosia) or +357 25 041 690 (Limassol) or Register your job vacancy with us Register Here