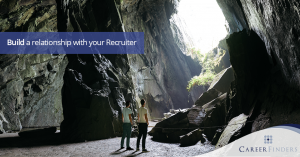 Work with your Recruiter to build a relationship that will maximise your chances of finding suitable employment opportunities. When it comes to that time when
Read More »
Looking for a new career opportunity in Cyprus? You have come to the right place!
Founded in 2015, CareerFinders is one of Cyprus' most well-established and respected Recruitment Agencies operating across the Island with fully fledged offices in both Nicosia and Limassol.
The fundamental philosophy of our company is to provide individuals seeking new career opportunities in Cyprus with the most complete, objective and professional recruitment experience possible.
Our in-house team of Recruitment Consultants are here to support you throughout the recruitment process, from CV submission, right through to the Interview, Offer Stages and beyond.
Whether you are an Entry-Level Graduate looking for the first, vital step in your career or a seasoned industry professional searching for your next, career-defining challenge we are here to help.
We respect and cherish your personal information and data at all times and will never submit your CV to a client of ours without obtaining your express permission first. We also only send our clients a confidential version of your CV to ensure you can search for new career opportunities with confidence and trust in what is a very small market.
Our recruitment software is best-in-class, and your data is stored securely in a Data Centre that is ISO27001, ISO9001 & ISO14001 certified and also has a 24-hour physical security presence.
Our service to you as the Job Seeker is completely free of charge; the clients that we engage with carry the cost of our recruitment service giving you total peace of mind along the recruitment journey.
Here at CareerFinders we work with some of the very best companies operating in Cyprus and can give you access to exclusive career opportunities.
To register your details with CareerFinders and stay up to date with the best employment offers in Cyprus please Register with us today. Alternatively you can call us anytime for a confidential conversation on either +357 22 002 285 (Nicosia) or +357 25 041 690 (Limassol) or drop us an email to jobs@careerfinders.com.cy.
We look forward to hearing from you and helping you find that dream job!